Invested in Your Power
We understand choosing a professional counselor is a big decision. But we believe it doesn't have to be a difficult one. Our experienced team is with you every step of the way, incorporating the most efficient and contemporary practices. Our main goal is to empower you to emotional healing.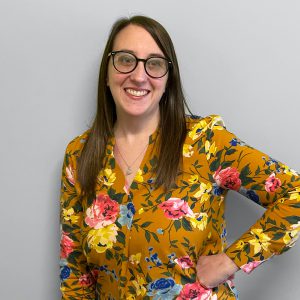 Kari Randall, LPC, RPT, Certified EMDR Therapist
My name is Kari Randall and I'm a Licensed Professional Counselor and a Registered Play Therapist. I am originally from Buffalo, New York, where I completed my BA in Psychology. I moved to Richmond, Virginia in 2008 to pursue my MS in Rehabilitation Counseling from Virginia Commonwealth University. I also have a post-graduate certificate in Applied Behavioral Analysis. I am currently a Licensed Professional Counselor in Colorado, New York and Virginia.
As a certified EMDR therapist, I have the skills and experience to provide outpatient therapy to individuals with Post-Traumatic Stress Disorder and Acute Stress Disorder. I am passionate about working alongside people who have experienced early childhood trauma and/or recent event trauma. I believe in the healing power that can come from EMDR therapy and would be honored to walk with you on your path from surviving to thriving.
I have a strong desire to work with people who have been diagnosed with cancer or who have a genetic predisposition to cancer. I also have specialized training in Somatic EMDR, which is an evidenced-based practice used to treat chronic health conditions and chronic panic. I have both personal and professional experiences with women's health issues. I provide support to women in rebuilding their self-esteem and femininity and embracing their body. I focus on the relationship between the mind and body by providing a holistic approach to physical health, nutrition, sleep, and stress management.
I have experience working with adults in both outpatient and inpatient settings. I have been trained in treating adults with mood disorders, anxiety, sleep issues, obsessive-compulsive disorder, and other emotional disturbances. I employ techniques from internal family systems, somatic therapy, and dialectic behavioral therapy. I have developed specialized skills to provide individualized treatment to people across the lifespan. I will work with you to develop a specific plan that will support you through your journey.
I am privileged to do this work that allows me to join with you towards emotional healing.
Kari is accepting new clients that seek to integrate EMDR and IFS into their therapeutic experience. Limited Availability. Please reach out to Kari at 303-578-2682 or by email at kari@randalllpc.com to schedule your free consultation. Learn More About Rates & Insurance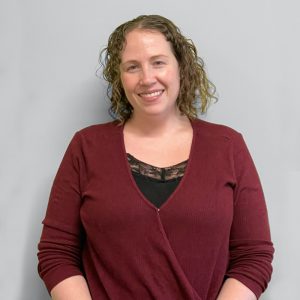 Lauren Hostetler-Dulik, LPC
My name is Lauren Hostetler-Dulik, I am a Licensed Professional Counselor in the State of Colorado. As a Colorado Native, I attended the University of Colorado, Denver and graduated in 2018 with a Master of Arts Degree in Counseling. While attending school, I gained experience working at the University of Colorado, Denver's Student and Community Counseling Center, providing therapeutic services to young adults between the ages of 18 and 30 years of age. Using a person-centered approach, as well as techniques from narrative and cognitive behavioral therapy, I provided individual therapy to clients with depression, anxiety, bipolar, trauma, challenges within their relationships, and adjustment issues such as starting college or transitioning into the workforce after graduation. I am also fully trained in Eye Movement Desensitization and Reprocessing, which is an evidenced-based therapy for treating trauma and other mental health symptoms/behaviors. My internship experience included facilitating individual and group counseling to adolescents and young adults from the ages of 13-30 who struggled with substance use and mental health issues. In addition, I conducted individual and group family therapy sessions. I also have experience with coordinating and supervising therapeutic visits between parents and children. I have a background in supporting parents, while providing them with the education and resources to develop and implement parenting skill.
I currently work with children, adolescents, and adults between the ages of 3 and 59 years of age. My training has provided me with the opportunity to offer therapy to individuals with anxiety, depression, mood disorders, trauma, grief and loss, adjustment challenges, and relationship issues.
I believe in the healing power of counseling and have a strong passion for working in the field of counseling. I would love to help you with reaching your goals, whether it would be for stress management, developing coping skills, managing anxiety and depression, or processing your grief and loss. I will support you in developing a plan with goals to work towards in therapy, which will lead our work together and support you in healing and growing as a person. It would be an honor to be part of your healing and therapeutic process!
Lauren offers in-person and telehealth sessions.  She has immediate availability for morning, early and late afternoon appointments. Lauren is an in-network provider with Colorado Access (Health First Colorado), Anthem Blue Cross/Blue Shield, Cigna, United Healthcare, Optum Healthcare, Oxford and Oscar Health.  Lauren also accepts select Cigna and Optum/United Healthcare EAP benefits. Learn More About Rates & Insurance